End of the Oregon Trail
End of the Oregon Trail
1726 Washington Street, Vancouver, WA, USA
97045
Parking Lot
Max/Bus/Rideshare
Rideshare
Yes
Table Games
Play Structure
Crafts
Structured Activities
Field Trip Destination/Tour
Mon. 09:30 AM - 05:00 PM
Tue. 09:30 AM - 05:00 PM
Wed. 09:30 AM - 05:00 PM
Thu. 09:30 AM - 05:00 PM
Fri. 09:30 AM - 05:00 PM
Sat. 09:30 AM - 05:00 PM
Sun. 10:30 AM - 05:00 PM
From their website:
Remember, all brochures and travel assistance offered at the Visitor Center is free!  Relax in our lounge with a complimentary coffee or tea while the kids work on pioneer-inspired games. The Visitor Center at the End of the Oregon Trail offers displays on the Oregon Trail and Clackamas County history, as well as a great selection of local products and gifts in the Country Store, which now features a selection of healthy lunches and snacks including smoked salmon, cheese and jerky. Check out our calendar for upcoming events at the Center and throughout Historic Oregon City.
THE END OF THE OREGON TRAIL INTERPRETIVE CENTER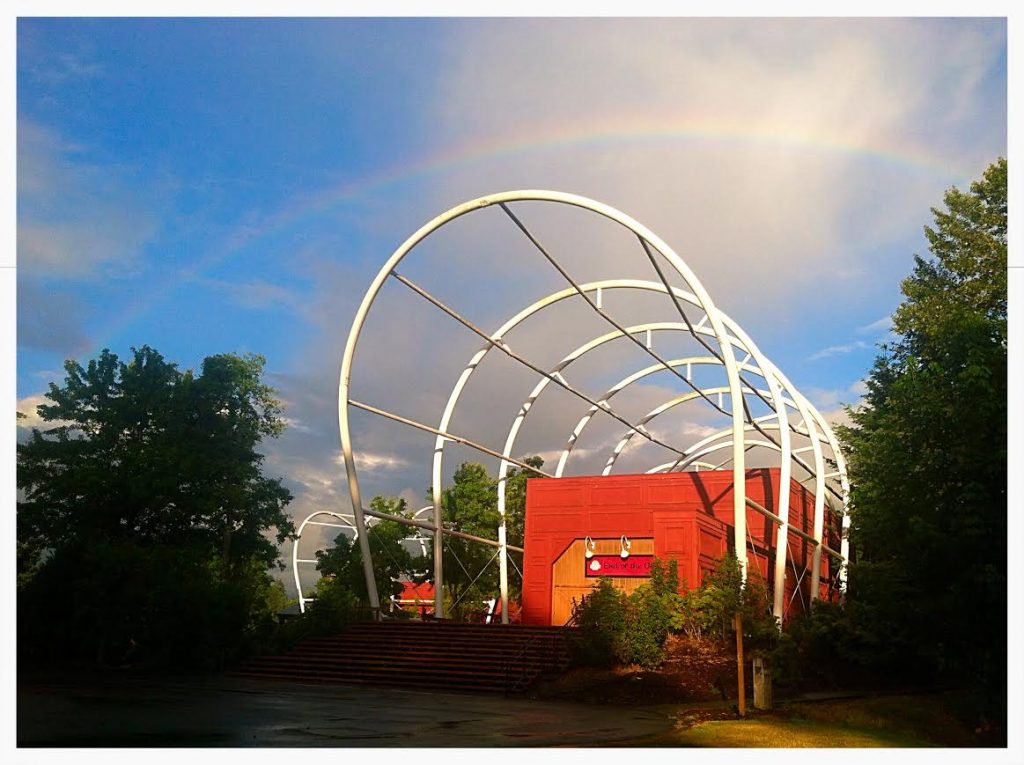 The End of the Oregon Trail Interpretive Center offers the "Bound for Oregon" featured film, genealogy assistance for descendants of pioneers, and exciting and interactive exhibits that include period games and crafts like candle dipping and making a rag doll. Pack your wagon, dress like a pioneer, make butter and fill out a land claim, too! Outside the Interpretive Center, enjoy the heritage garden, a guided walk of our interpretive trail, and Abernethy Green with pioneer lawn games.
Girl Scouts can pick up a check list of Oregon Trail badge requirements – many of which can be completed in our center.
MISSION STATEMENT
To preserve the heritage, educate the public, and interpret the history of the Oregon Territory, Clackamas County, and Oregon City, the Western Terminus of the Oregon Trail